Kerry DuWors, violin
Hailed for her "soaring cantilena" (Gramophone Magazine), violinist Kerry DuWors has  performed across Canada, the USA, Europe, Mexico, Japan and New Zealand. In demand as a  versatile chamber musician, Kerry champions collaboration across an array of ensembles from  her duo work to leading chamber orchestras. Highlights include performances with duo526,  James Ehnes, Yo-Yo Ma, Dame Evelyn Glennie and NYC-based The Knights. Praised for  "always finding the music behind the notes" (Winnipeg Free Press), she has been soloist with the  NACO, Winnipeg Symphony, Saskatoon Symphony, and Manitoba Chamber Orchestra. In 2014,  Kerry released her debut Ballade for PARMA Recordings with pianist Futaba Niekawa; her  sophomore album DUO FANTASY was released May 2019. "DuWors and Niekawa are a  beautifully balanced duo, with exceptional intonation and a tangible empathy" (Gramophone  Magazine).
Kerry has won prestigious awards including Grand Prize at the 26th Eckhardt-Gramatté National  Music Competition, Felix Galimir Award for Chamber Music Excellence, and two Canada  Council Career Development Grants. She is a four-time laureate of the CCA Musical Instrument  Bank Competition, and currently plays on a modern instrument by Felix Krafft modeled after the  1735 "Plowden" Guarneri.
Curiosity drives Kerry's academic and musical study through creative projects, residencies,  commissions, premières, masterclasses, and outreach. Her mentors include Lorand Fenyves,  Charles Castleman, Scott St. John, Jean Barr, and the Lafayette String Quartet. Kerry has been  Associate Professor at Canada's Brandon University since 2003. She created the annual duo526  Sonata Seminar in 2018 to mentor the next generation of collaborative duo players.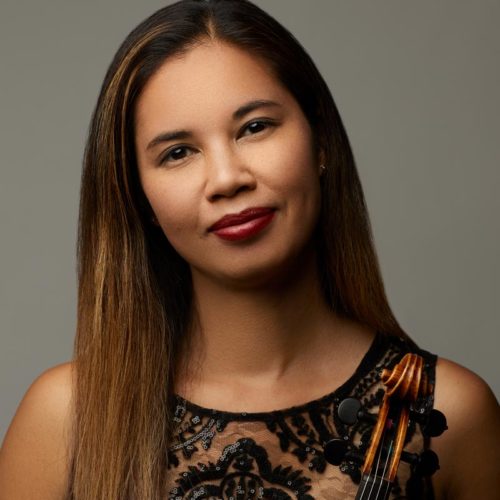 Dowling & DuWors
Violinist Kerry DuWors ("soaring", Gramophone Magazine) and pianist Katherine Dowling  ("eloquent", New York Times) are beloved performers, having played literally hundreds of  concerts across the prairies while maintaining dynamic international profiles. Both originally  from Saskatchewan, their concert activities range from the local and homegrown, to the cross country and on the global stage. Their performances are enjoyed on CBC, Radio-Canada, BBC,  National Radio 4 (Holland), and the PARMA and Etcetera labels. Having performed together  over the past decade in a multitude of chamber music settings, "The Singing Spirit" project marks their debut as a  duo.