Katherine Dowling, piano
Praised by the New York Times for her "crystalline performances, gestural expressiveness, and  careful attention to color", and by the Boston Globe for her "effortless incisiveness", award winning Canadian pianist Dr. Katherine Dowling performs across North America and Europe as a solo and chamber musician. Katherine is familiar to audiences as a multi-year fellow of the  Tanglewood Music Center, a New Fromm Fellow, and as a Britten-Pears Young Artist; through  numerous positions at The Banff Centre for Arts and Creativity, the Orlando Festival, and the  Avaloch Farm Music Institute; and through multiple Winners' Tours under the auspices of the  Eckhardt-Gramatté National Music Competition. As a member of the chamber ensemble Gruppo  Montebello, Katherine appears on many critically-acclaimed recordings on the Etcetera label; her  recent performances have also been broadcast on the CBC (Canada), Radio-Canada, BBC  (United Kingdom), and National Radio (Holland).
In addition to her performing activities, Dr. Dowling teaches piano and chamber music at the  University of Regina, Faculty of Media, Art & Performance. She credits her teacher,  celebrated American pianist and pedagogue Gilbert Kalish, as the major influence in her musical  life. Dr. Dowling's endeavours are generously supported by the Saskatchewan Arts Board, the  Canada Council for the Arts, and the Leverhulme Trust.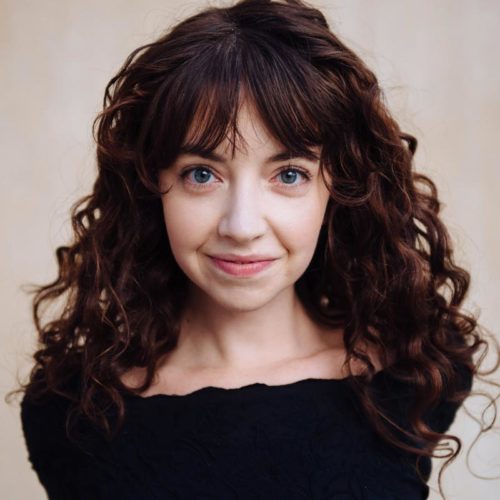 Dowling & DuWors
Violinist Kerry DuWors ("soaring", Gramophone Magazine) and pianist Katherine Dowling  ("eloquent", New York Times) are beloved performers, having played literally hundreds of  concerts across the prairies while maintaining dynamic international profiles. Both originally  from Saskatchewan, their concert activities range from the local and homegrown, to the cross country and on the global stage. Their performances are enjoyed on CBC, Radio-Canada, BBC,  National Radio 4 (Holland), and the PARMA and Etcetera labels. Having performed together over the past decade in a multitude of chamber music settings, "The Singing Spirit" project marks their debut as a duo.